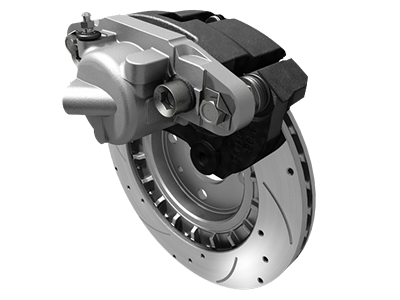 Brake Pad and Rotor Service
Take Advantage of the Front Brake Specials at Coggin Honda of Orlando
Quality Front Brake Repair for Peace of Mind
Front brakes that squeak, squeal, growl or feel spongy need immediate attention. Having your brakes inspected by the experienced mechanics at Coggin Honda of Orlando can prevent more costly repairs or prevent disaster down the road. We are currently offering our front or rear brake service for only $178.95., but hurry, because the deal ends on November 16, 2015. For your convenience, our service department is open until 7 pm, Monday through Saturday and you can schedule your service online through out website.
Your front brakes can perform 75 percent of the braking on your Honda. The pads used to grip the brake disk will wear out eventually and will need to be replaced. If they wear out before being replaced, metal parts of the brakes will grind and scar the brake disk. Brake failure could also occur. Brake fluid should also be checked for leaks and sufficient levels. Make your vehicle safer and give yourself peace of mind through regular front brake maintenance at the Coggin Honda Service Department.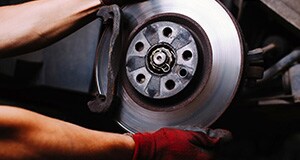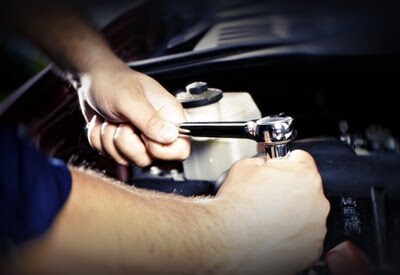 Customer Reviews


Coggin Honda of Orlando
11051 S Orange Blossom Trail, Orlando, FL 32837
Serving
Orlando, FL

,

Kissimmee

,

Celebration

,

Winter Park

By hiring Automotive Service Excellence (ASE) Certified technicians, Coggin Honda strives to provide the best service possible. Technicians at Coggin receive the proper education and training to service your front brake repairs. Properly trained and experienced technicians help make sure the job is done correctly the first time.

As experienced automotive technicians, they will not only perform repairs but will inspect your entire brake system for wear, leaks, ABS electrical connections and other components for potential problems. They will let you know if further repairs are needed, either immediately or in the near future. As experienced Honda technicians, they have experience on all makes and models of Honda cars, vans, SUVs and light trucks.
Brake Pad and Rotor Service
The Coggin Honda Service Department uses only OEM parts for repairs and replacement. OEM stands for original equipment manufacturer. For this designation, the supplier must manufacture replacement parts to original specifications. Aftermarket parts may look the same and cost less, but you cannot determine the manufacturing standards used.

Higher quality parts also means longer lasting parts and less time in the repair shop. Using quality brake parts is vital for a safe, trouble free vehicle. Your brakes mean too much to your safety, those of your passengers and others on the road, to risk on lesser quality parts.