BioPledge® AntiMicrobial Protection (AMP)+™ - Kills 99.9% of Bacteria*
Hospital Grade Disinfectant. Stays cleaner longer.
We are here to keep your vehicle clean! When it comes to harmful microbes, BioPledge AMP+ is an EPA-registered antimicrobial that kills active bacterial growth on treated surfaces*. AMP+ also eliminates the spread of bacteria on treated surfaces.*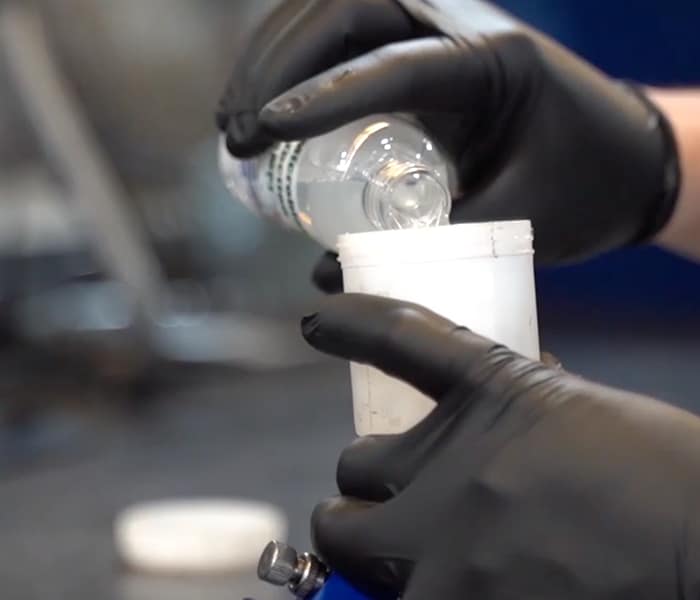 How it Works
When BioPledge AMP+ is applied in your vehicle, it annihilates microbes*, providing you with a vehicle that will stay cleaner longer.
BioPledge AMP+ provides cleanliness, freshness and combats residual odors on treated surfaces without using caustic chemicals or scented masking agents. Its treatment removes both organic and inorganic odors from the air, carpets, upholstery, and surfaces.
Schedule a Treatment »
Why You Need It
You might not realize it, but your vehicle can be a hotbed for germs and bacteria. The average American spends almost 10 hours a week in their vehicle. Bring in your vehicle to get a clean car disinfection treatment. The treatment both disinfects and deodorizes your vehicle*, which may improve the quality and health of the air in your vehicle. Regularly disinfecting critical areas in your car may help keep germs at bay and allow you to cruise in a cleaner and healthier environment.
Schedule a Treatment »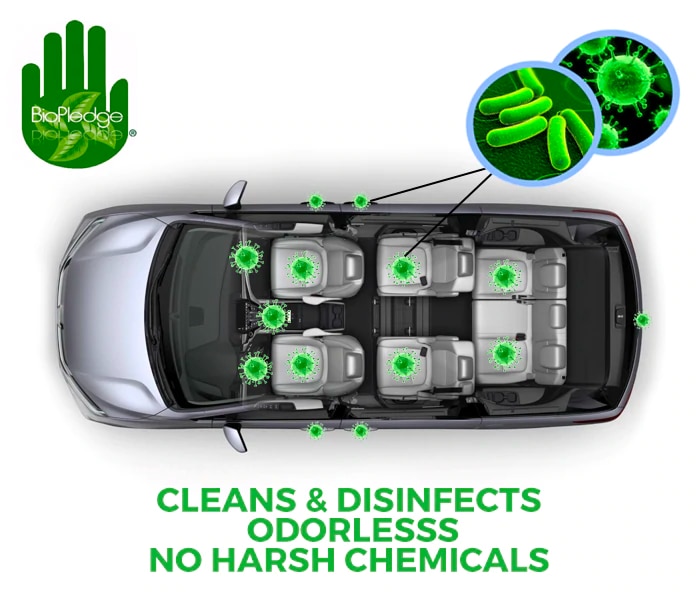 What to Expect
The BioPledge AMP+ adheres to surfaces with no hazy residue, no harsh chemicals, and no odor to ensure your vehicle is free and clear of microbes*. We pledge a clean, protected, odor-free vehicle with BioPledge AMP+.
Schedule a Treatment »
Only $39.95
Cleanse your vehicle of bacteria*.
Coggin Honda Orlando and BioPledge have teamed up to bring you a wonderful solution to cleanse and disinfect your vehicle of 99.9% of bacteria*.
Hospital Grade Disinfectant
Kills 99.% of bacteria*
Environmentally-friendly
Cleans and disinfects your vehicle
Odorless
No harsh chemicals
*Kills 99.9% of Bacteria: Staphylococcus aureus (Staph), Salmonella Enterica (Salmonella), Pseudomonas aeruginosa.