Honda Fashion is NOW available at Forever 21!
Click here to shop the collection!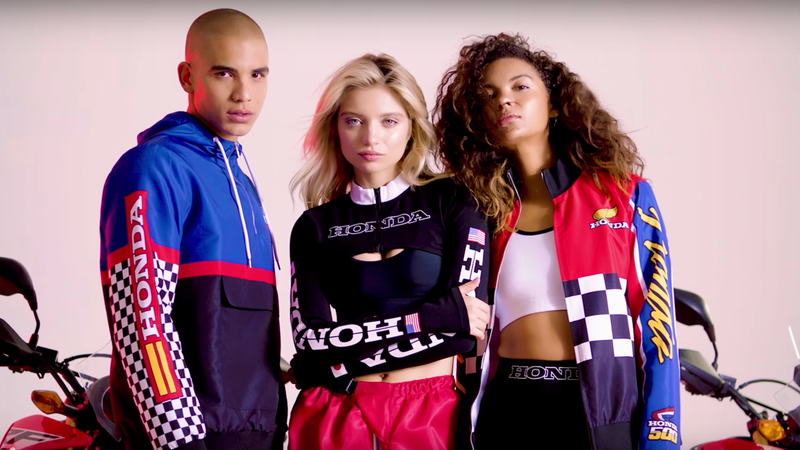 Online, or in-store you are sure to come across the new Honda collection being sold at Forever 21! The American fast fashion retailer is headquartered in Los Angeles, California and has over 700+ locations globally. Shopping on your phone or in person is no hassle with the retailer and Honda just made it easier for you to rock it's gear. Think NASCAR, checkboard print, primary colors, and GREAT PRICES.
We all know Honda as the Japanese branded manufacturer of automobiles, aircraft, motorcycles, and power equipment, but I never thought we would see this turn into a fashion brand. Looking through the current 13 product collection, the pieces are trendy, colorful and vibrant. Utilizing primary colors, and along with traditional black and white, everyone is able to find a piece to fit in their current wardrobe.
The collection includes: a Bomber Jacket, Crop Tops, Graphic Tees, Hoodie, Tube Top, Mini Skirt, and a Sweatshirt. The prices range from $12.90 to $34.90 and also includes Plus Size clothing. Both men and women can rock the new Honda fashion which gives everyone options to support the well known automotive brand.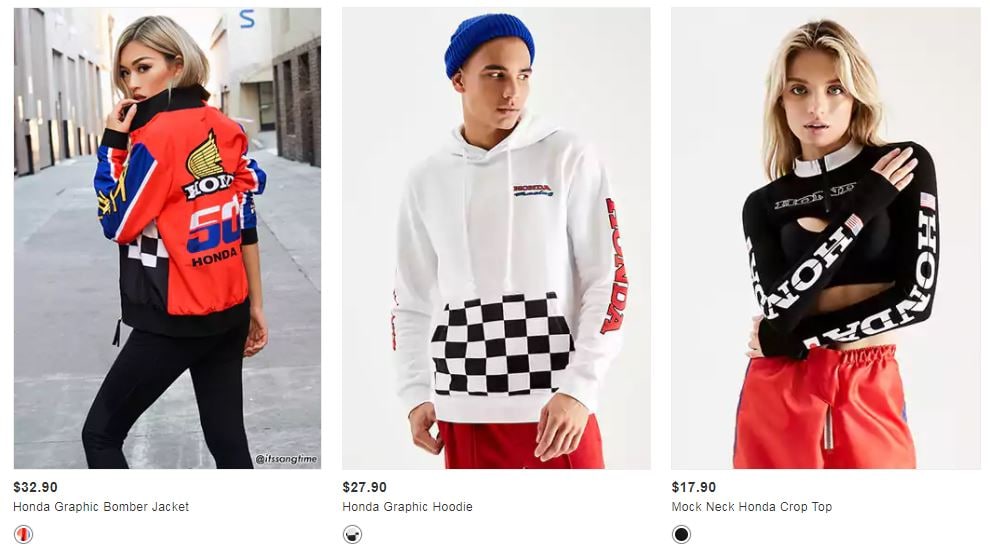 With numerours model, and trims with the Honda brand, the automotive industry dominates in the car industry with top models like the Accord, Civic, Odyssey, and many others. Stepping into a Forever 21, the Honda Collection section is more than likely to catch and draw your attention. Just like at a Honda dealership, (Coggin Honda of Orlando, of course) the broad selection of vehicles and low prices will make you appreciate the brand, and I must say the selection of clothing at low cost makes me apprecaite the collab even more. Attending NASCAR 2018? Honda has your attire stocked and ready.
---
Shop the Honda & Forever 21 Collab by clicking
here