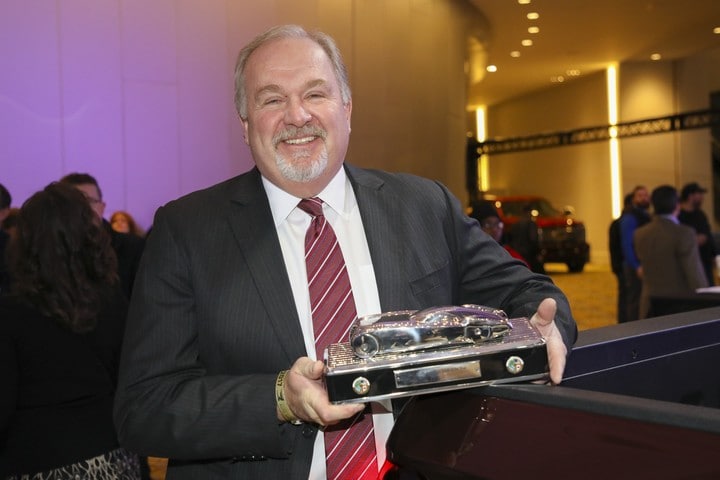 The completely reconstructed and redesigned 2017 Honda Ridgeline has been named the 2017 North American Truck of the Year (NATOTY) northamericancaroftheyear.org. Launching in 2016, the 2017 Ridgeline features top-of-the-line exclusive features including unibody construction, a Dual Action Tailgate, In-Bed Trunk®, a scratch- and dent-resistant composite truck bed and the world's first Truck Bed Audio System.
"This award is a prized validation of the innovations and advantages the Ridgeline offers midsize pickup truck customers and a great recognition of the American development team's work," said John Mendel, Executive Vice President of American Honda Motor Co., Inc. "This is a terrific way to kick off 2017, and we're looking forward to sharing more innovative Honda products in the year ahead."
A group of over 50 members of the North American automotive media decides who wins The North American Truck of the Year Award. The group is unique because they are not connected to any media publication or station, but determined by an independent group of journalists from the US and Canada. The nonminees are presented at the beginning of the North American International Auto Show (NAIAS) in Detroit, NACTOY recognizes the most outstanding vehicle of the year based on multiple factors including innovation, design, safety performance, handling, driver satisfaction and value.
The Ridgeline is on the team of Honda's lineup of innovative light-truck models.